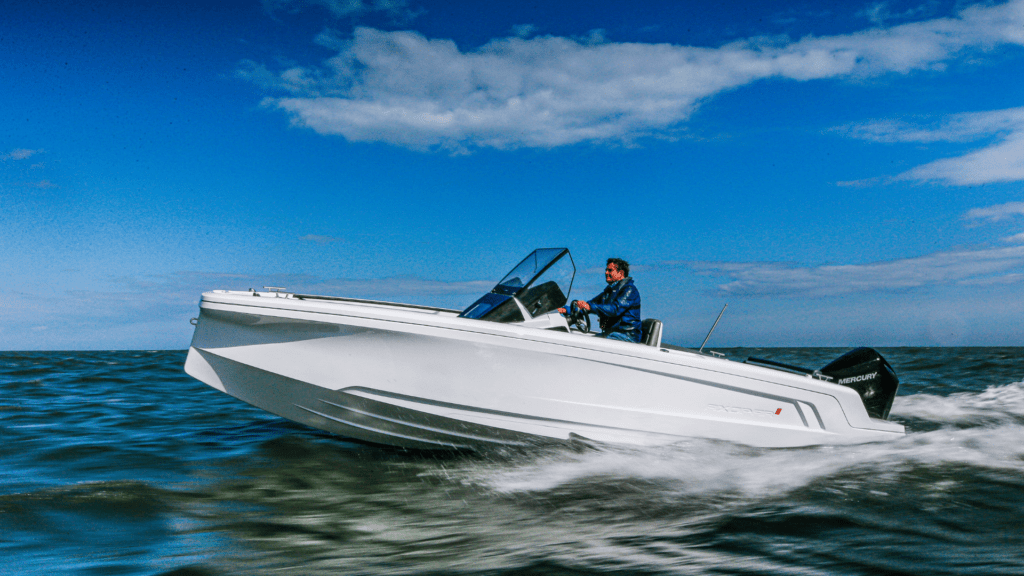 Unlimited Boating All Year Round
Fleet of vessels
Hassle Free
Sense of freedom
It's like a new lease of life
Risk free trial period
Look What's On Offer
We've taken the best of what we do as a business and rolled it into one amazing package exclusively for our Boat Club members.
A fleet of vessels available to everyone
Free RYA qualifications
One low cost monthly membership fee
We take care of all the maintenance, mooring fees, insurance costs and world class training. All you need to do is join up, turn up and have fun.
What's in Your Fleet?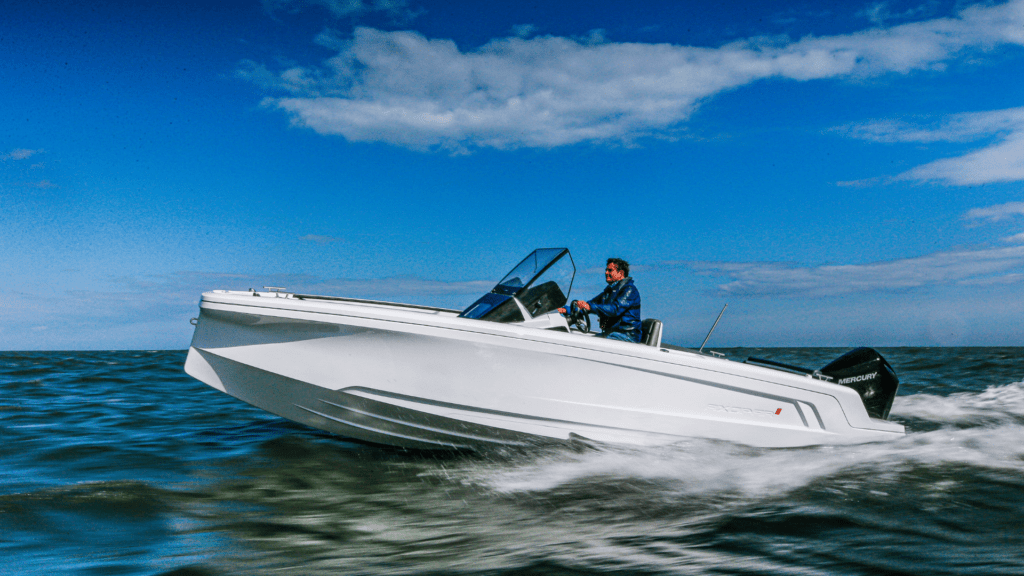 Axopar 22 Spyder – £70,000
Freshly constructed, brand new and delivered for March 2022 the Axopar 22 Spyder is voted the best entry level sports boat on the market today.
She is fitted with a Mercury 115 HP engine. and has a top speed of 51 mph.
This boat will really impress your friends and colleagues. Leather steering wheel, electronic controls and trim tabs, complete bluetooth sound system she really is a little piece of luxury. Perfect for visiting local sites and restaurants.
She has the capacity for 6 people and is also insured for tow sports.
Highfield Sport 700 – £59,995
The Sport 700 was delivered brand new to the club in July 2022. She is the perfect leisure boat for full days on the water.
Set up for water sports with her tow pole, she also has a fresh water shower to clean off salt and sand before chilling out on her massive sun deck.
Max capacity is for 6 people.
Highfield Patrol RIB – £59,495
Dude is a Highfield RIB. The boat was originally built to support the Vendee Globe race in France so she has an immaculate pedigree.
The Honda engine delivers 250 HP so she can get shifting.
She has seating and safety equipment for 10 people and is insured for tow sports. It's the ideal boat for taking large groups out on pleasure trips and visiting restaurants as well as other places ashore.
She is 7.6 metres long so there is plenty of space. Her real secret though is the fact she is a massive 2.4 metres wide. That's what makes her so stable and comfortable to drive.
Seadoo Jetskis – £9,999 each
We have a range of Seadoo jetskis that are available to unlimited members.
These fast and furious little things will out pace any sports boat going. perfect for you to have a quick blast after a day at work.
Sometimes there is just no substitute for jetting across the water, getting covered in spray and blowing away any problems.
It's impossible not to smile on these little machines.
Get Your RYA Qualifications For Free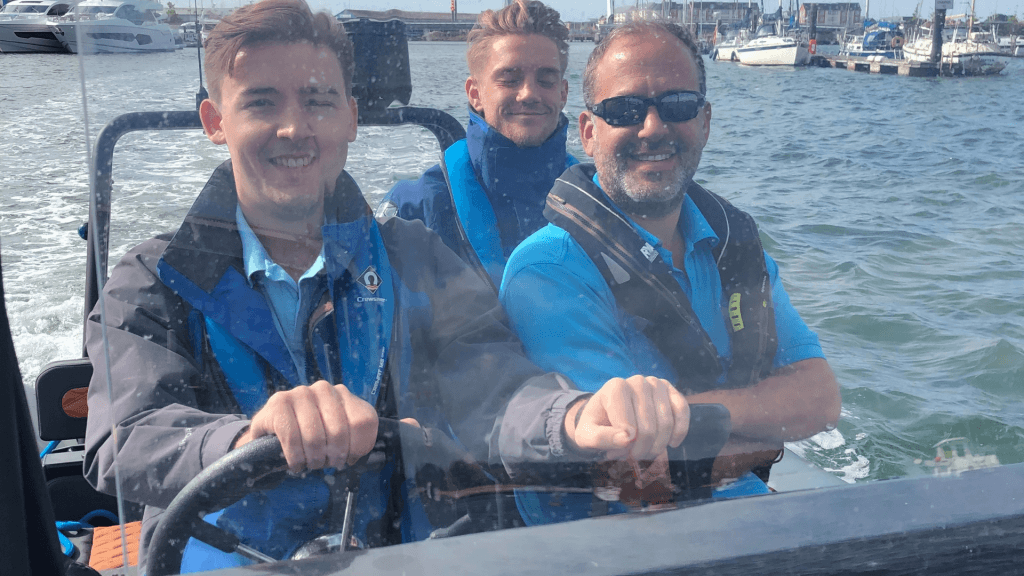 We will train you for free when you join the Boat Club. In order to use the equipment as a Boat Club member you have to hold the following qualifications:
RYA Powerboat Level 2 – £349
RYA VHF Radio – £99
RYA Essential Navigation – £150
RYA Intermediate Powerboat – £349
Total value of training £947 – Yours for free when you join the Boat Club
So Just What Are You Saving? – The Value Here Is Immense
Fleet Value – £169,490
Annual Mooring Fees – £18,000
Annual Insurance – £2,839
Annual Maintenance Costs – £11,000
Total Value – £201,330
How Does Your Boat Club Work?
Easy to Join – Easy to Use
To be eligible to join the Boat Club all you need is a passion for boating. We will provide all the training you need once you're a member.
How often can I use the boats?
You can use the boats as often as you like.
There are two 6 hour boat sessions per day:
Morning Session 08:00 to 14:00
Afternoon Session 15:00 to 21:00 or dusk (whichever comes first)
There are three jetski sessions per day:
First Session 08:00 – 12:00
Second Session 12:30 – 16:30
Third Session 17:00 – 21:00or dusk (whichever comes first)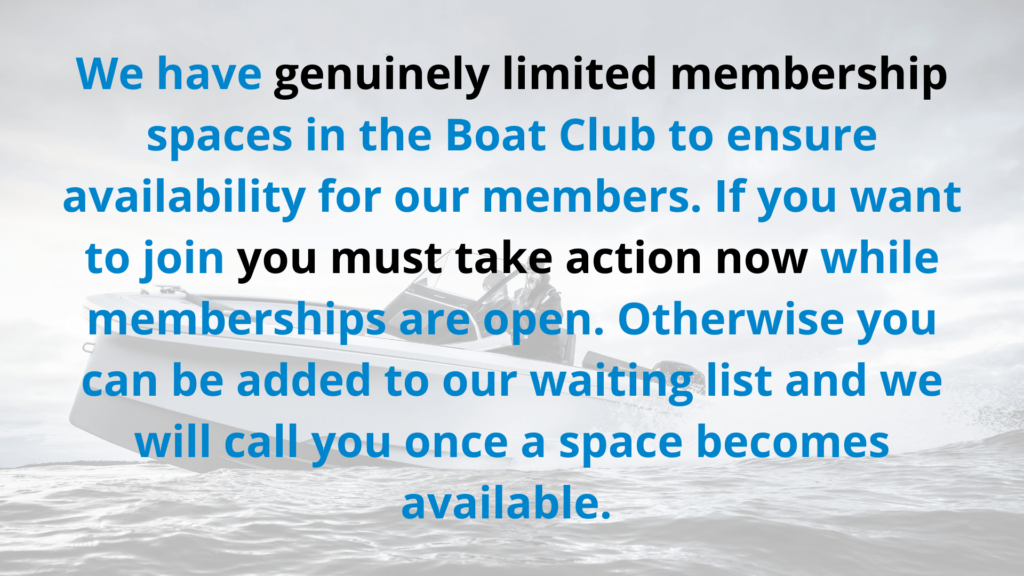 How do I book?
Members have access to a simple online booking calendar so they can book at their convenience. Just pick an available date, enter your membership code and turn up.
How do I know there's enough availability?
We ensure there's plenty of space for everyone in two ways. First, there is limited availability to become a member. This way we can ensure that everyone gets enough access. We know how important this is because if you can't get enough access you'll leave the club.
Secondly, members can only hold two booked sessions in the diary at any one time on what we refer to as our rolling booking system. That means nobody can fill up the diary. Once you use one of your booked sessions you are free to book the next.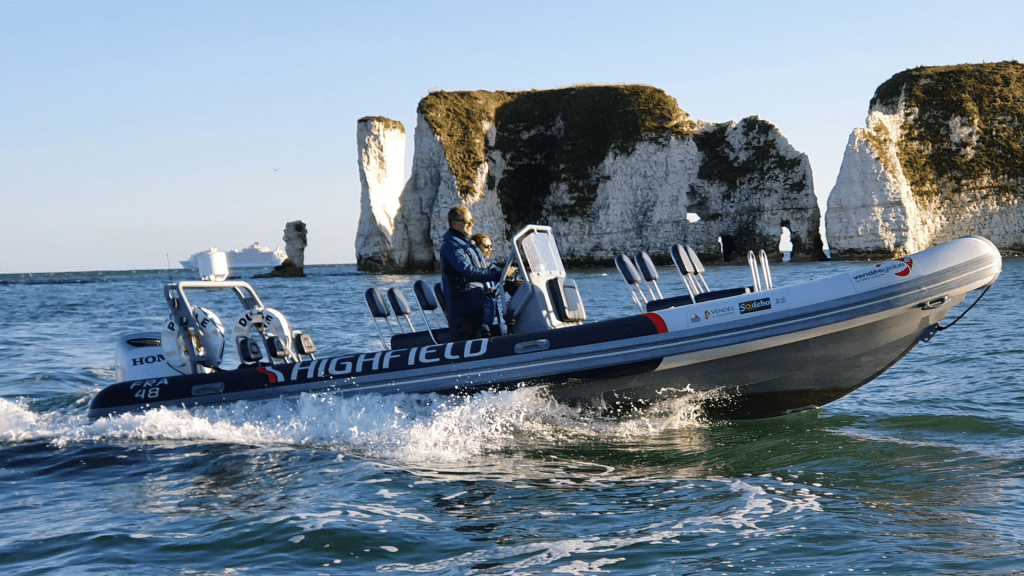 How far ahead can I book?
Bookings must be 48 hours in advance but you can book up to 12 months ahead. Perfect if you have a special date in mind.
What if I want a boat for the whole day?
Simple. Just book two sessions back to back.
Can I take a boat away overnight?
Yes you can! Just book an afternoon session and a return session the following morning.
What about insurance?
All Boat Club members are covered by our insurance policy.
What about refuelling?
Members are responsible for their own fuel costs. Fuel is available within the harbour.
If you don't want to take the time to refuel yourself, we will do it for you for a small labour charge on top of the fuel cost.
Where do we meet?
We meet at Cobbs Quay at the beginning and end of every session. There is fuel available here and free parking.
What if I want to finish somewhere else?
If you need to start or finish your day somewhere else we can provide a drop off / pick up service for an additional charge.
28 Day Happiness Guarantee
We realise that it can be hard to commit to something, no matter how awesome it is, when you are dealing with a strange company and people you have never met. We want you to feel completely comfortable as you get to know us and what it's like to be a member of our clubs. If you find that you're not happy with your decision within the first 28 days then you can leave and we will return your money, no questions asked. All we ask is that you pay for any training courses you have had. You can't say fairer than that.
Membership Options
MINI BUNDLE
MAXI BUNDLE
UNLIMITED
SESSIONS
6
10
Unlimited
ONE OFF JOINING FEE
£500
£500
£500
TRAINING INCLUDED
Powerboat Level 2
VHF Radio
Essential Navigation
Intermediate Powerboat
Powerboat Level 2
VHF Radio
Essential Navigation
Intermediate Powerboat
Powerboat Level 2
VHF Radio
Essential Navigation
Intermediate Powerboat
ACCESS PERIOD

April to September
April to September
All Year Access
PRICE 2022

£3600
£3999
£5100
PRICE FROM JAN 2023
£3900
£4299
£6000
PAYMENT PLAN

6 instalments
6 instalments
12 instalments
Friends and Family

No discounts
No discounts
40% Friends and Family discounts
Jetski Access

No
No
Access to jetskis
Club Events
Paid Access
Paid Access
Free access to Club Events
Once You've Learned To Drive A Boat – It's Still Hard To Go Boating
We often get asked by our Powerboat students, where can I practice? Or, where can I hire a boat. Until now there have really only been two options. Buy your own boat or try and find a hire company.
There are problems with buying your own boat. Firstly, there is the purchase cost. Boats are really expensive toys and even if you can afford one of your own, there is usually something more important you could do with the money. On top of that, you are buying hassle. Maintenance costs, mooring costs, storage problems, insurance costs and boat lifts are the unfortunate reality of boat ownership.
As for hire companies – good luck! If you can find a hire company near where you live they will typically offer old , slow, beaten-up, under powered boats and charge a premium for them. Certainly not what you and I dream about when we imagine ourselves out on the water.
The boat club changes all that…….
There is strictly limited availability within the Boat Club and once it's full, it's full. We are currently open to new membership applications. If you are interested in joining please get in touch quickly so you don't miss out –
Make a membership enquiry using the form below
Good, well-maintained boats, good instruction. Fun couple of days.
Having bought a jet ski I thought it sensible to have some training. So glad I did. I attended the course with a very practical instructor. An hour in the classroom learning some essential bits then the rest of the day on the water. Brilliant and so useful. I now appreciate the harbour rules. I enjoyed the course and learnt so much. Thank you Noel and the team. Les Peaty
Went for the two day Powerboat Level 2 course. The pace was perfect, they got us out on the water within the first few hours and Emily took her time to explain everything. It always felt like we were naturally moving onto the next section rather than working through a curriculum. Really lovely experience.
A great couple of days doing the Powerboat Level 2. Emily was a great instructor and covered everything from boat handling and manoeuvring to navigation and trip plotting. A very informative and worthwhile course.
Excellent set up and knowledge based company, would highly recommend, I attended the PB 2 & the VHF coarse, great location.
I have just recently completed two courses at Get Lost powerboat training at Poole.The first being my VHF Radio course,and the second Essential Navigation course.As these courses were only short,one day and two days,there was a lot to take in.Having said that,Noel and his teaching staff were excellent and went above and beyond to make sure you completed these courses.Everything was done in a relaxed way to put you at ease.If there was anything I was unsure about the team took their time to make sure I understood things clearly before moving on.This really helped my confidence and needles to say I passed both courses.This was the second time that I have used Get Lost powerboat training,and if I am wanting to do more courses in the future I will certainly be using them again.Once again a big thank you to you Noel and your team.Kind regards,John Mather.
Simone Talfourd
2022-06-21
I did my PB2 and my VHF course with Get Lost Powerboat Training and would highly recommend them. Fun, enjoyable, safe and really knowledgeable.
Really enjoyable and informative experience, learning made easy with a bit of good humour along the way.
I just completed my 2 day powerboat training course with Nathan. The course was excellent - very well thought out. I learnt a lot more than I thought I would, both on the practical and navigational skills side. Nathan was an outstanding teacher - a natural. I can see why this company get so many 5 star reviews. I'll definitely be back to book more courses and I look forward to doing so. I recommend the powerboat level 2 course to anyone looking to get into boating.
Really thorough and well managed course with (very) patient staff who go the extra mile to make sure you really understand each step. Highly recommended.