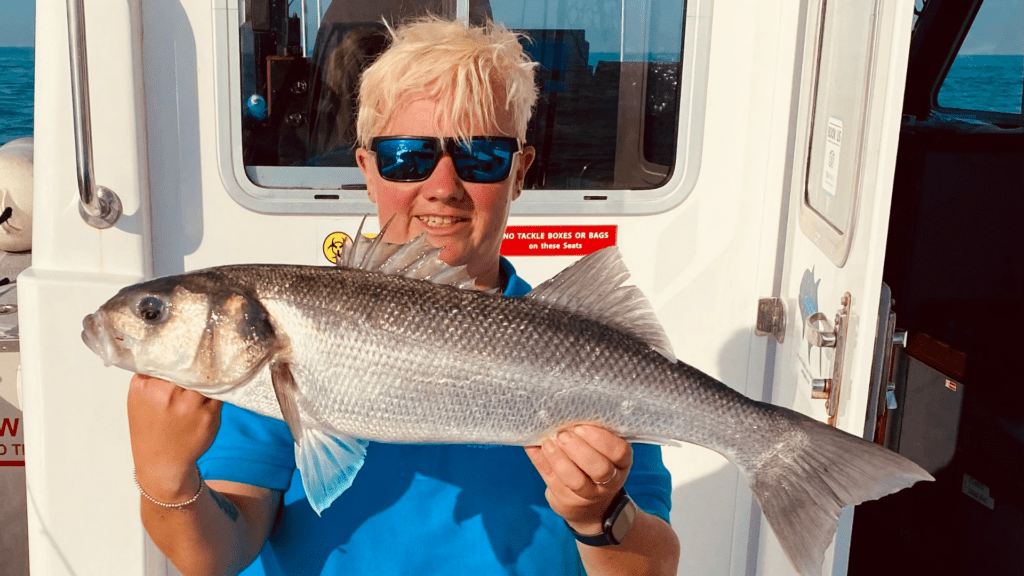 What Do You Get The Fisherman Who Has Everything?
We think we have the perfect answer for you. A boat makes the perfect platform for sea fishing. Far better than casting from a beach. We're not suggesting you get them a boat for Christmas.
But this is the next best thing…….
Sea anglers are often trying to find the best spot for a days fishing. But what can be the perfect hobby can quickly turn into a real headache.
Casting can be tricky. It's hard to get the hook out far enough past the breaking surf to the fish. The line can veer off or easily fall short. Even the wind can be against you!
Now a boat can make an amazing difference to their sport. It's the perfect platform. This two day training course will teach them how to drive a small fishing boat and get them a licence that lasts for life…….and is recognised all over the world.
This easy two day course is designed to take a complete novice to the point of being able to handle a powerboat safely and competently at sea.
The Royal Yachting Association (RYA) provide some of the very best boat training courses in the world. As keen fisherman ourselves, our instructors make this the best place for your fellow fisherman to learn to drive a boat.
Most of the two days is spent afloat on the water learning all about this new skill and marvellous hobby. We provide everything they need over an exhilarating two days of professional training.
They will be the envy of the fishing club in no time at all.
Read What We Did For Simon
I'm pretty good at beach casting but some days it can be frustrating. Particularly if you get an onshore wind. It can make casting really hard work. Another thing that's tricky is finding the fish. 'Cos your stuck on the beach.

I took the Powerboat Level 2 course so I could get out to wrecks on my own. It's easy to rent a small fishing cuddy where I live. During the course I learned to drive the boat, check the safety gear and make a simple navigation plan. Sometimes I can go 20 miles out.

It's been amazing! I can literally float right over the mark. I catch conger, cod and smooth hound. My record Bass is just short of 18lb! The British record is only 22lb so look out.

Simon ⭐⭐⭐⭐⭐
The RYA Powerboat Level 2 really is a game changer for sea angling. Since we have been running the course at our school we have helped 100's of people get qualified so they can enhance their sports. Everyone from fishermen to scuba divers have trained with us and they have enjoyed their hobbies around the world. The benefits of taking this course for fishing are brilliant:
Take a boat out to sea –

get to where the big fish are

Find the best marks and wrecks –

the perfect fishing spots for monsters

Understand the weather and the tide –

get to the perfect position and drift right over them

Handle the boat safely –

a great day either on your own or with mates

Take record photos –

free drinks for catching a monster
Our RYA Powerboat Level 2 Christmas Gift
Voucher
Our RYA Powerboat Level 2 Christmas Gift voucher comes in the form of an exploding confetti Christmas card with a load of extra FREE presents to fill stockings or wrap under the tree.
Here's what's included:
Two day powerboat course
Free one day VHF radio course thrown in worth £99
Exploding confetti card voucher
An A5 notebook to record their fishing notes
A pen and pencil
A mascot teddy bear
RYA Start Powerboating Handbook
RYA VHF Radio Handbook
A Christmas buff to keep them warm on the water
All this is worth £491.93 but we can do better!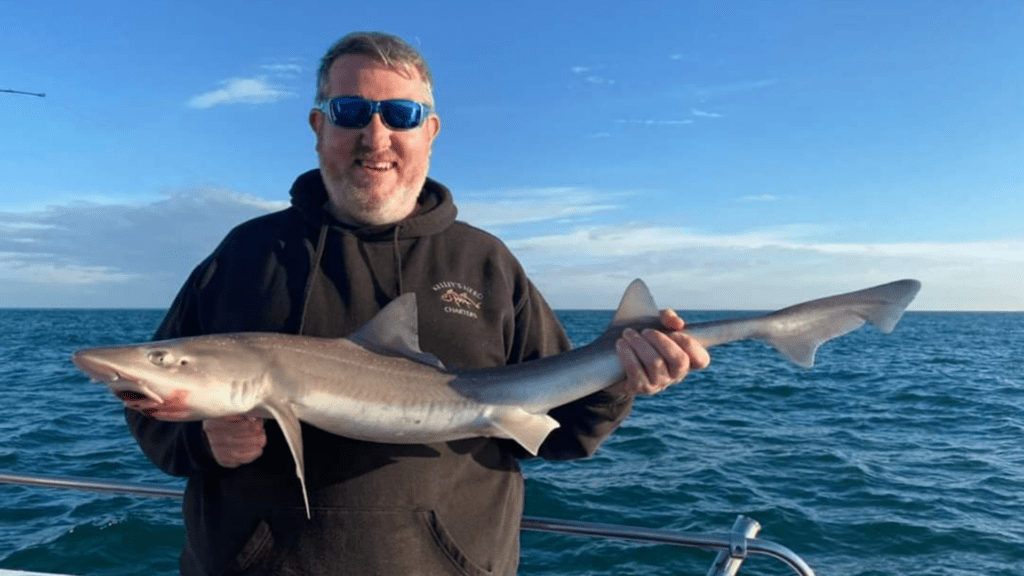 We have an extra offer for 50 of these Christmas Bundles
But Time Is Short
Our Christmas Gift Voucher package is already reduced to £349 per person but we are giving 50 people an extra 15% off. But orders have to be placed by the end of November. That ensures we can get everything out in time for Christmas.
Use discount code FISHERMAN at checkout and you will only pay £296.65
That's a total saving of £195.28 but it's first come first served! Click below: