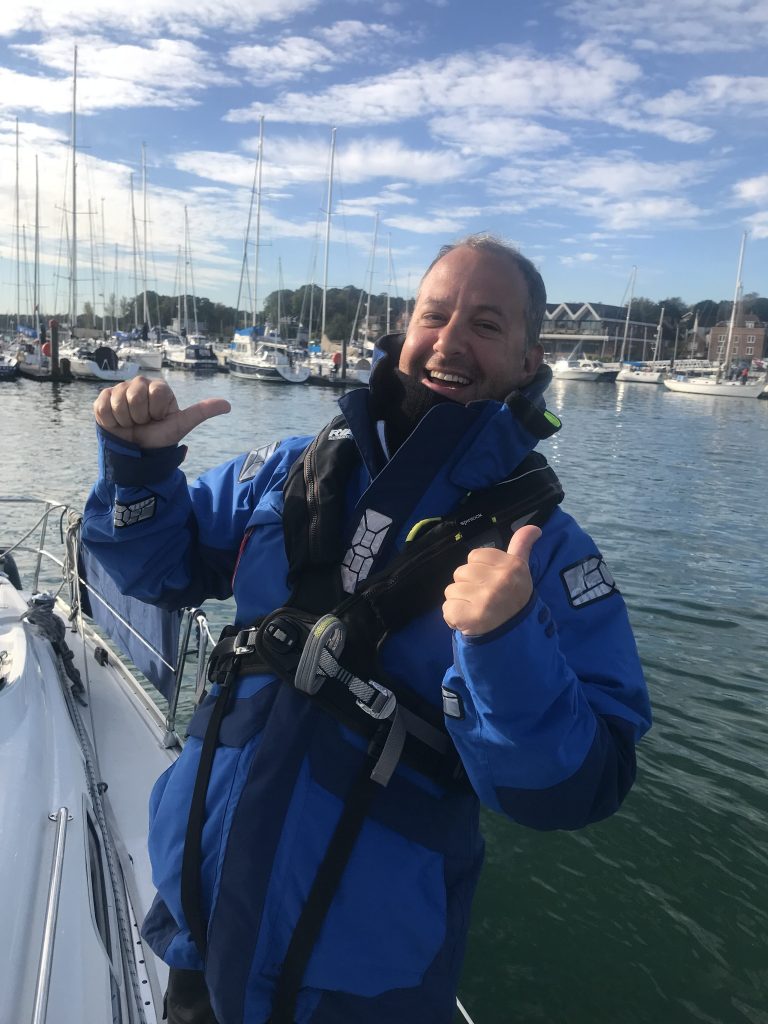 Who's this guy?
My name is Noel Hutchinson and I'm the owner and principal of Get Lost Sailing and Powerboat Training. I'm also the chief instructor for Costa Blanca Sailing School. I'm a Yachtmaster Instructor for both sail and power boats but on this page I want to talk about motor cruising. In particular motor cruising courses abroad.
I got into boats when I moved to Bournemouth in the UK and I could see the sea every day on my way to work. I was working in IT at the time and had all that work related stress and I thought boats would be an awesome way to relax.
Guess what? I was right!
So, I was well and truly bitten by the boat bug. I tried everything in the RYA syllabus I could. From dinghy sailing to yachts. Having tried it all I can tell you that one of my best adventures was driving motor cruisers in Spain.
All our courses abroad are run at Costa Blanca Sailing and you can see their website HERE.
Why Are Motor Cruising Courses Abroad So Good?
Sun, Fun, Food & Holiday!!!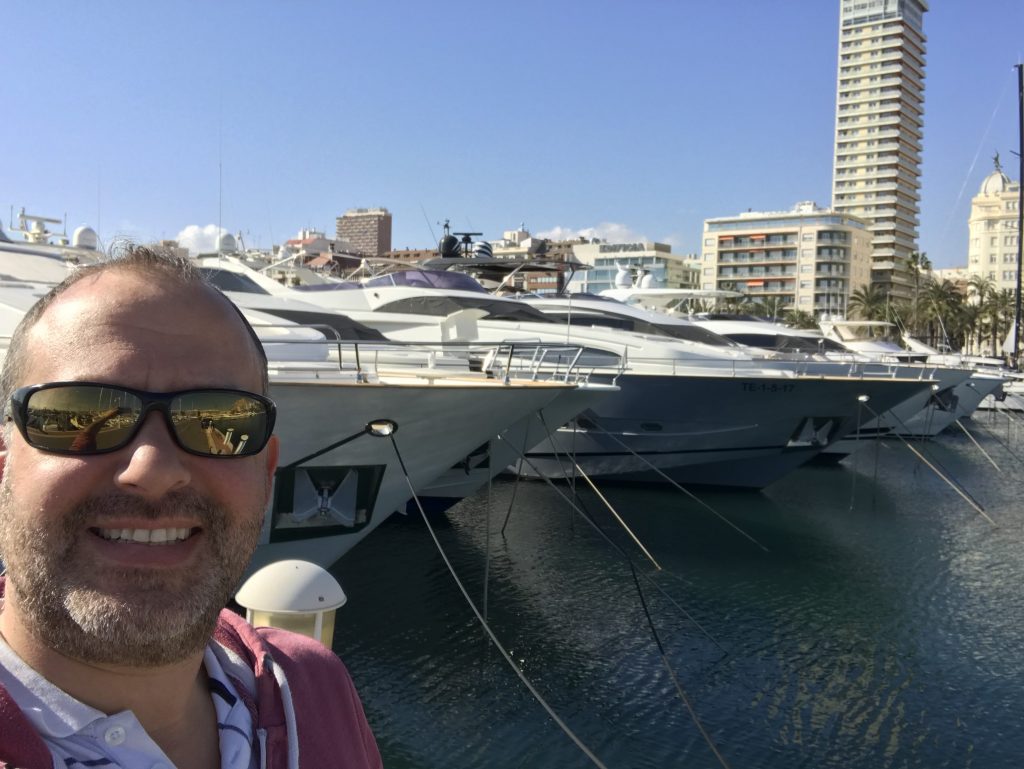 There are so many advantages to taking motor cruising courses abroad over taking them in the UK. In fact, there were so many plus points for me personally that I ditched the idea of teaching the courses in the UK completely and started to really focus in Spain. It goes without saying that the weather in Spain is so much better. I took this photo in Alicante in February! ?
The truth of it is, you can pretty much guarantee the weather.
Let's be honest here. You're on holiday. You've very likely taken some time off work or out of your busy life to learn to drive boats. When you're on holiday, you want the sunshine just like I do. None of us want "cloudy with a chance of rain". Boats are about dreams. We want exotic destinations, white sand, palm trees, great food and the romance that comes with that dream.
So Why Choose Us?
We've got it all and we try to include all the holiday factors in our courses as well as training to a very high standard.
The weather is a given but the food is something else. We visit some great marinas and you can enjoy that Spanish vibe with everything you eat. I'm talking the freshest sea food, amazing vegetables and wonderful sangria. All perfect for the sunny climate.
You're going to have lots of fun with us while we train you up and get you your licences. Please click on the option below that best suits you for the motor cruising courses abroad.