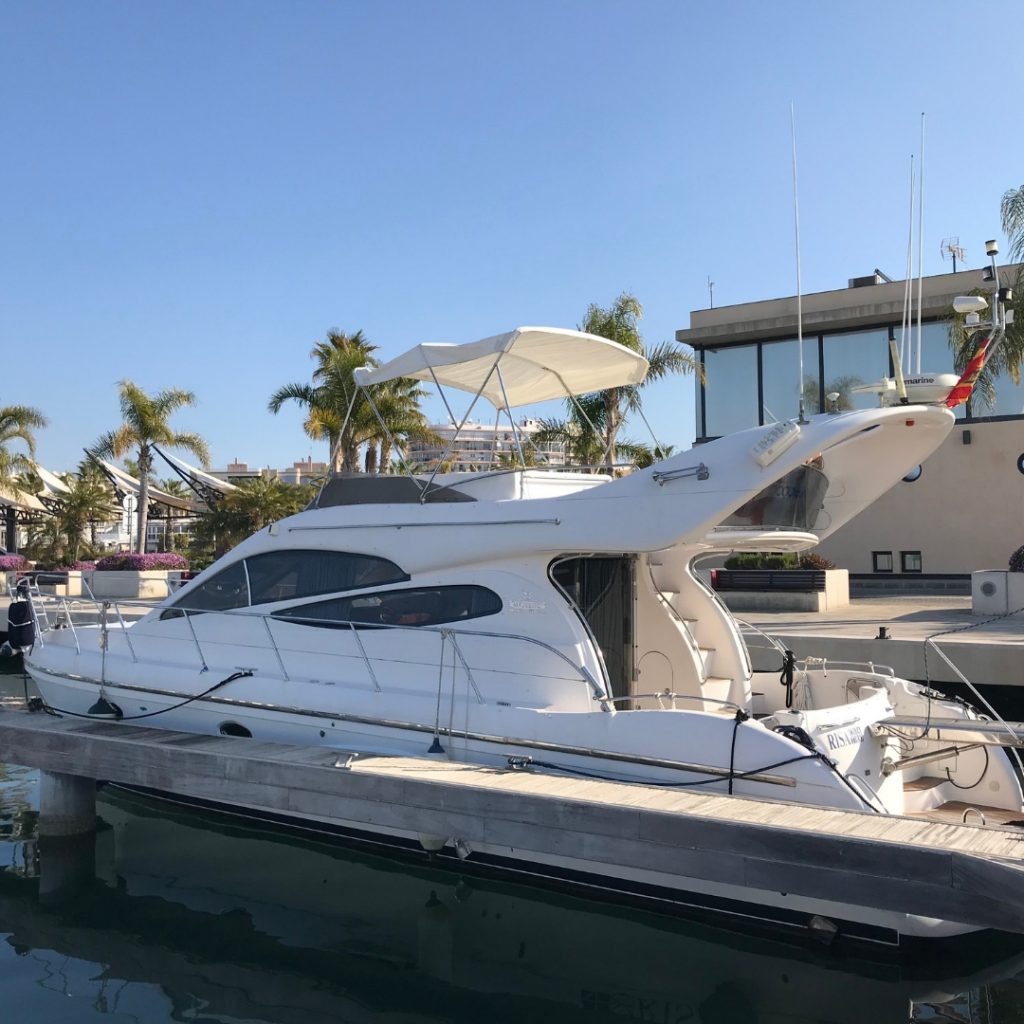 Day Skipper Motor £850
What's Required To Take This Course?
The RYA Day Skipper Motor course is a practical course that is designed to take you from crew member to skipper of a motor yacht. In order to get the best out of this course you should have the crewing experience to be comfortable when going about a boat of this size.
You should also be equipped with the theory knowledge required for a Day Skipper before attending this course. The ideal way to get this is by joining us on our Day Skipper Theory course.
Why Take The Course With Us?
Our RYA Day Skipper Motor courses are designed to give you the best training in the best surroundings. We take our practical courses out in Alicante where the weather and conditions are great for sailing. You can read more about why we do this here:
As well as the guaranteed weather, we also limit the number of students on the boat to four people. This ensures that you get as much as possible from your instructor and from your time aboard.
All our courses abroad are run at Costa Blanca Sailing and you can see their website HERE.
So What's In The RYA Day Skipper Motor Course?
During the course you will learn to take charge of a motor yacht. This will involve briefing crew on safety items and their use. You will produce passages for the crew to follow and take charge when entering and leaving a marina.
We will teach you how to recover a man overboard from the water as well as pick up mooring buoys. You will learn how to berth the yacht safely as well as how to anchor her for lunch or a swim.
Finally, your instructor will take you out to sea during the dark so you can experience the thrill of night cruising. All of this while enjoying a fantastic holiday in Alicante.
Half Price VHF Radio and First Aid Courses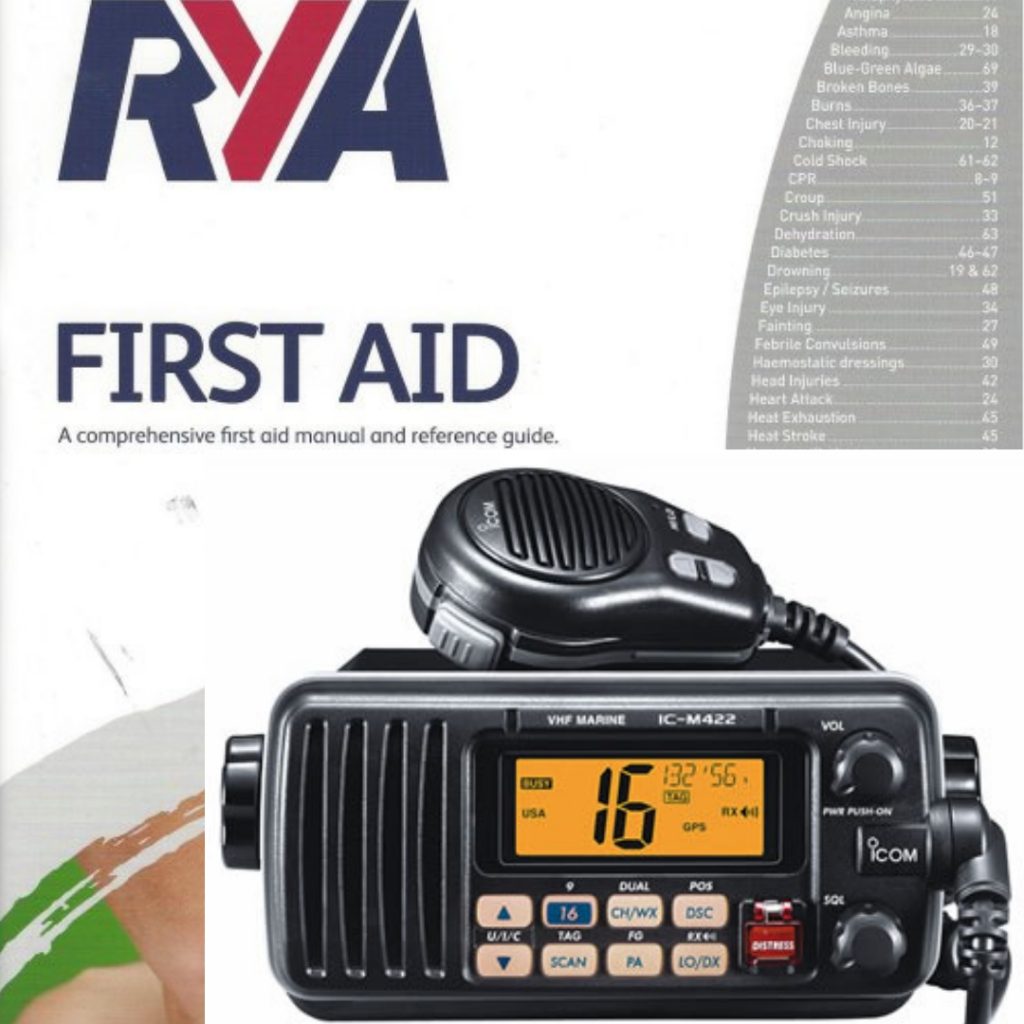 Another great reason to train with us is this fantastic offer. We know from experience that all skippers need a VHF licence and they need to refresh their maritime first aid. When you book any of our practical courses you get 50% off our VHF and First Aid training weekend.
That's two essential courses for the price of one!
Click the image on the right to find out more ➡️➡️➡️