So Why Listen To This Guy?
Well, my name is Noel Hutchinson and I'm the principal of Get Lost Sailing and Powerboat Training. I'm also the chief instructor of Costa Blanca Sailing School. I've travelled the world living the dream that you are embarking on right now. On this page I want to talk to you and let you know why taking your sailing courses abroad makes so much sense.
When I first started playing with yachts I had dreams of far flung, exotic, paradise beaches. Clear sea, sunbathing, palm trees and white sand between my toes. Swimming off the yacht and enjoying fantastic food on her decks.
I've sailed in the Middle East, around the Balearic Islands, along Croatia and even to Morocco as well as loads of other places. I can tell you all of these destinations beat the UK hands down for sailing. What have they got in common?
The weather puts a smile on your face!
What Makes Sailing Courses Abroad A Good Idea?
Sun, Fun, Food and Holiday!
Firstly, you will most likely be taking time off work or time out of your busy life to learn to sail. That means the experience should be a holiday too.
I've done plenty of teaching in the UK and don't get me wrong, the learning can be great. Sadly, the overall experience isn't always the same. Imagine being wet and cold, rain dripping down your neck, wet gloves, cold fingers and struggling to see in the wind and rain. That sucks!
Taking your sailing courses abroad means guaranteed sun. Even the rubbish weather in Spain, where we run our courses, doesn't last long. That doesn't just mean no rain. It, means being able to eat al fresco. To enjoy Spanish tapas in one of the great marinas. To swim off the back of the yacht and enjoy time drinking sangria on her decks as the sun sets. That's what holidays are made. That's what dreams are made of!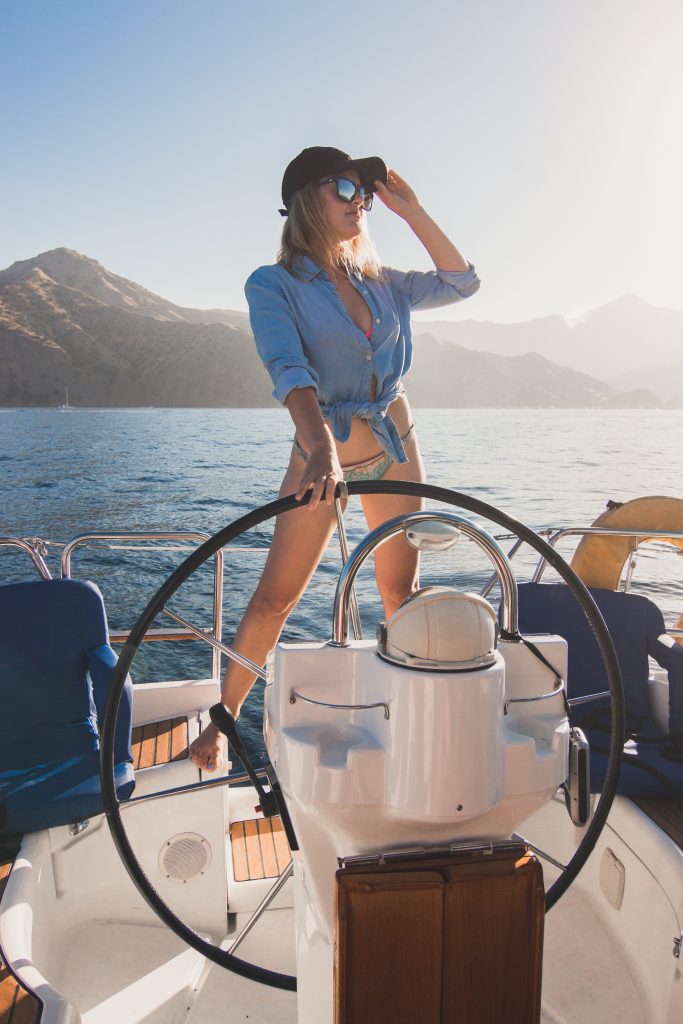 Get Everyone Involved
One of the other huge benefits of taking your sailing courses abroad is the fact that everyone can enjoy it. I have seen people drag a partner or children out sailing in the UK and it doesn't go well. It may be your passion. So you will put up with anything. But the wet and cold will put everyone else off really fast.
It's much better to get a great mix for everybody involved. You enjoy your passion, your partner enjoys the food or a spa and the kids get to go swimming. How much better does that sound?
It's Easier and Less Stressful
One of things that makes it easier to learn out in Spain is the much weaker current. The UK tides can make sailing extremely slow and difficult. From our base in Alicante the tide and current is minimal. That means you can really hone your skills. Whether that means trimminf sails for the first time or going for your Day Skipper or Yachtmaster exam, there is a lot less pressure and much more time for learning and enjoyment.
Click on one of the options below that suits you best and I will see you in the sunshine soon.