We've got lots of fun experiences for your loved ones this Christmas.
Santa has been to visit us and he's helped to pick the best of the best.
Take a look at the video and hear what he has to say about the south coast's ONLY multi award winning powerboat company!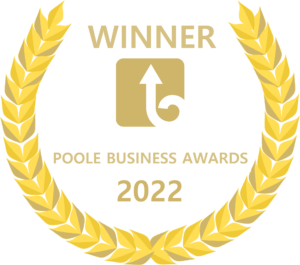 Choose Your Christmas Gift Below
I attended the VHF Radio course which was run by Get Lost Powerboat Training and thoroughly enjoyed myself, our instructor Jamie was very knowledgeable and explained everything clearly and indepth , also answering any questions thrown his way, I would highly recommend anyone wanting to do this course to give them a call. Scott
Amanda White Health
2022-10-31
Great course. I would definately recommend it.
A very enjoyable and informative course. The practical sessions are invaluable and you came away feeling confident about having to use a marine radio, particularly in an emergency. I'd recommend this hands on course with a very knowledgeable and experienced instructor.
It was a really good experience and will be booking up for next course. The staff were very friendly and made it enjoyable to learn
A fantastic week of training by Jamie. The facilities are first class, there is a lot of information to take in over the course of 5 days but the course is structured so well that the information sinks in day by day so that come Friday when you sit the exam you will have all the information you need to pass. A great experience and i would recommend anyone thinking about the day skipper theory course to book it with Get lost Powerboat training.
Great course and fun, helpful and very knowledgeable instructor.
Highly recommend Get Lost Powerboat to everyone! The company is so personal and friendly, I had a limited schedule and due to bad weather the course was set to be cancelled but they did all they could to cater for me which was so kind! Nathan is a great instructor. He gave such clear and informative instructions that were easy to follow and made the whole day really fun and enjoyable. We had both rain and sun during our training and the wet weather didn't ruin our experience at all. Thank you to Emily and Noel for all your help. GET YOUR POWERBOAT TRAINING HERE PEOPLE!!
Get Lost is the perfect team for your boating certification. Their classroom is a 2-min walk from the boat and there is a car park around the corner. They perfectly balance theory and practical (with most of the time on the boat). Emily was not just a great instructor but great fun too. Can't recommend these guys enough.
Mark Sutherland
2022-09-17
Awesome course, great company. Emily is an awesome instructor, all 3 of us thoroughly enjoyed the 2 days.
nathan ricketts
2022-08-29
Fantastic course (level two powerboat) Emily was a great instructor. Brilliant rib, quality kit and everything explained so you learn properly. Started as a complete novice and now could confidently take a boat to water with the skills we've learnt. Would recommend to anyone. Great people.