GET A LICENCE FOR LIFE FROM AS LITTLE AS £225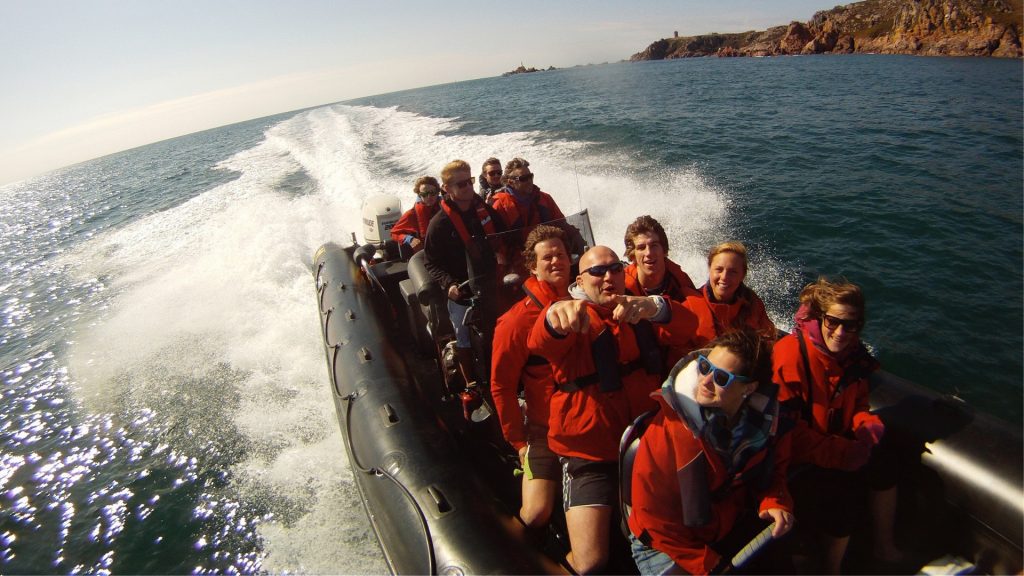 Introduction to the RYA Powerboat Level 2 course
The RYA powerboat level 2 course is the minimum requirement for a licence. Upon successful completion of this two day course you will have the ability to drive powerboats that are up to 10 metres in length.
That means you can enjoy boats while on holiday too. Maybe water skiing, speeding off to a remote island restaurant, or skinny dipping in a secluded cove. 😎
You can read our full guide on RYA Powerboat Courses HERE
Maximum 3 people per course.
Our brand new boats are the best value around 💸
So this is how we separate ourselves from the rest. Wherever you go to do the course you will end up with the same licence. It's a fact. All the schools provide the same RYA courses, to the same standards, with the same result. Lucky for you we take a bit of pride in the quality of what we do. 🦚
Our training boats are never less than a year old. Spanking new. 👋
Hands down the quality of what you get to play with will match any charter boat you will find when you're on holiday. Big smiles all round. To top it off, the cherry on the cake is you will find that we are one of the cheapest out there. 🍰
Now I'm sure your enquiring mind is saying, "How come, what's the catch?"
Seriously, people understand what we offer. Simply put, we're busy and we can afford to give you a great deal.
The RYA Powerboat Level 2 Course in Poole Harbour
So how will we run your PB2 course in Poole Harbour? First of all, we are super lucky to have such a beautiful and sheltered environment in which to train.
The geographic diversity in the harbour is great. We can always find sheltered ares in which to practice and learn new skills. We can go for a trip around Brownsea Island, inspiration for the Swallows and Amazons. There are several marinas we can visit so we can practice mooring up to different pontoons. This is great because as a result there's always a good cafe or restaurant for lunch.
All the marinas are really friendly and they are happy to encourage new boaters into the hobby.
In contrast to the shelter of Poole Harbour we have Studland Bay. This is just outside the harbour where we can find dolphins and the famous Old Harry Rocks. Here we will practice all our safe high speed stuff. This includes cornering, S-turns and U-turns. We will also use this space to practice our 'Man-Overboard' recovery.
The RYA Powerboat Level 2 Syllabus
We will cover all of the following topics over the two day course. The syllabus is laid done by the RYA and we ensure we cover everything you need to know. 📚
Launching and recovery
Use of a trailer or launching trolley.
Consideration of launching and sea conditions, including hazards and obstructions.
Number of persons required to launch/recover.
Construction, width and condition of slipway.
Steep/slippery slipways, beach launching, lee shores.
Care of trailer bearings, hitch, lashings, ties, lights and winch.
Trailer parking.
Prepare the boat, lines, fenders, safety equipment, fuel tanks, lines and secure gear on board.

Boat Handling
Loading: effect on handling and performance, effect on balance and trim, CE Plate and manufacturer's recommendation.
Crew members: minimum number in high speed craft, keeping a look-out.
Awareness of other water users, including effect of wash.
Steering, controls, effect of current or tidal stream.
High speed manoeuvring: planing, trim tabs and power trim.
Planing boats: propeller angle and immersion, shallow drive, high/low speed handling, console steering.
Carry out pre-start checks, engine starting and stopping.
Demonstrate the use of an appropriate length kill cord at all times.
Carry out low speed manoeuvres including: turning in a confined area, effect of wind on bow and holding off. Demonstrate an awareness of the danger of flooding when going astern.

Securing to a buoy
Preparation of mooring warp.
Use of a boat hook.
Method of approach.
Crew communication.
Making fast.
Procedure when overshooting.
Approach and secure to buoy.
Anchoring
Method of approach in various conditions.
Crew communication.
Check holding.
Depth of water, holding ground, scope required.
Types of anchor.
Stowage and attachment to boat.
Preparation of anchor, chain and warp.
Weighing anchor.


Leaving and coming alongside
Preparation and use of painter, lines and fenders.
Speed and angle of approach.
Wind and tide effect.
Make fast alongside.
Use springs.
Leave – ahead or astern.
Man overboard
Recovery or man overboard.
The immediate action to take.
Observe the man overboard.
Carry out the correct return with awareness of propeller.
Approach and recover the man from the water.
Theory subjects
Types of craft: advantages and disadvantages of different hull forms with respect to sea keeping ability.
Routine engine maintenance checks, basic fault diagnosis.
Close down procedure.
Use and limitations of GPS.
Application of local byelaws, especially around commercial shipping.
Sources of weather information.
Communication with other craft – hand and sound signals.
Disabled craft.
Emergency action, preventing sinking.
Adrift – alternative means or propulsion.
Towing and being towed.
Fire precautions and fire fighting.
Rope work and knots.
Distress signals and the Mayday call.
Rules of the road.
We run our courses over either two week days or a weekend.
Weekday course – £225.00
Weekend course – £249.00
This includes all marina fees, fuel and the Start Powerboating book. There are no hidden costs or surprise extras. 👌
You can see the RYA's powerboat course ladder HERE
Summary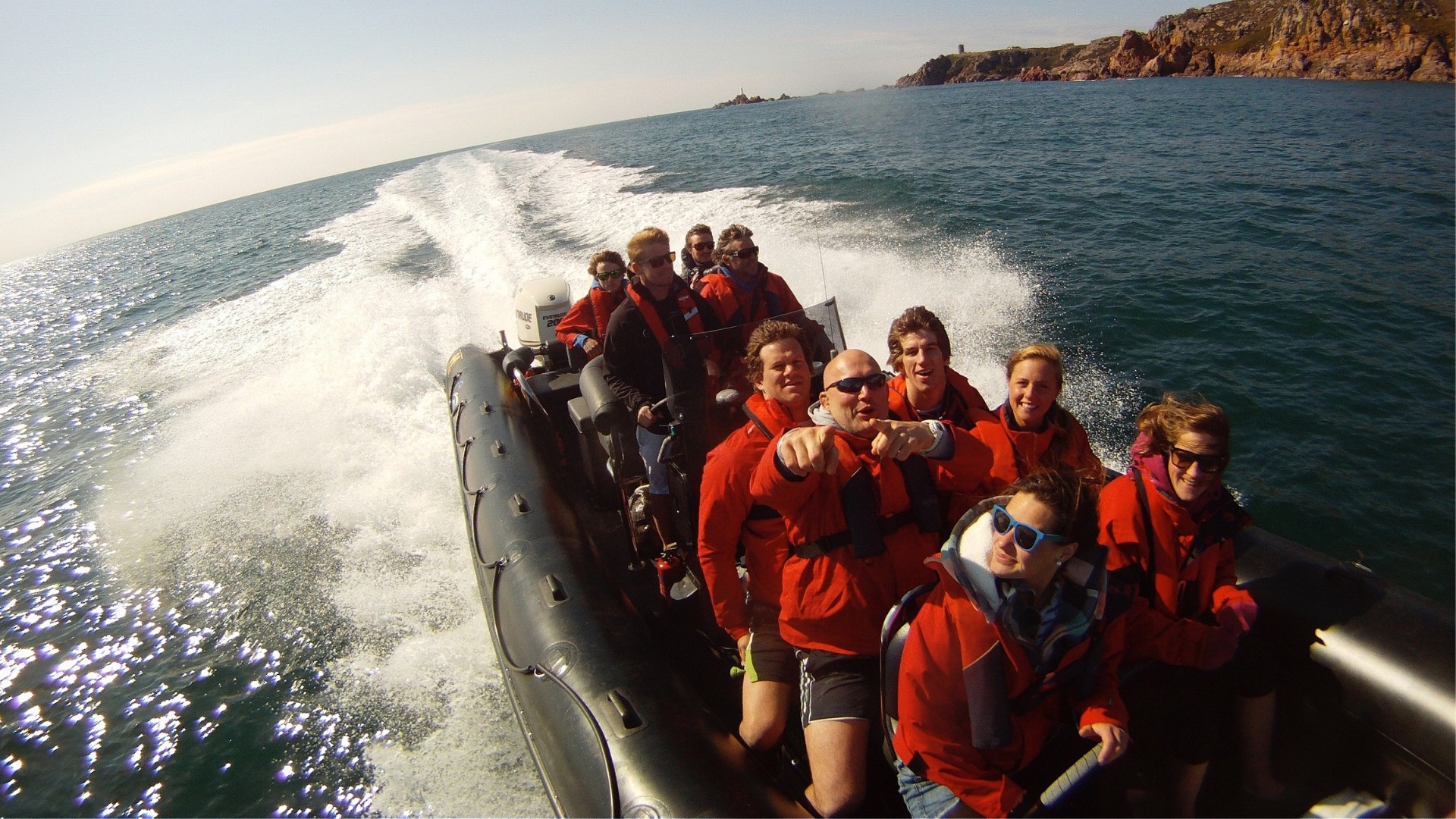 Author Rating
Brand Name
Product Name
Price
Product Availability