Learn the VHF Radio lingo
You're on an amazing adventure. Learning all about boats is exciting. Whether you're an action junky or you want to take part in the finer things life has to offer. Like any amazing activity there is lots to learn. The RYA VHF / SRC Radio course is a necessary part of your journey.
You've seen the movies. Every time a star uses the radio they always sound professional. They sound focused, confident and like they are the star.
But they didn't always sound that way. They had to learn how to do it. Using a radio can make you seem just as awesome and confident as any star on television but you need to learn the lingo first.
We'll help you become the star of your own movie.
Call us on 01202 923 060 (09:00 – 16:00)
RYA VHF / SRC Radio Course – £99
Free with a RYA Powerboat Level 2 or Day Skipper Theory
Minimum Duration – 1 Day
Max student ratio 10:1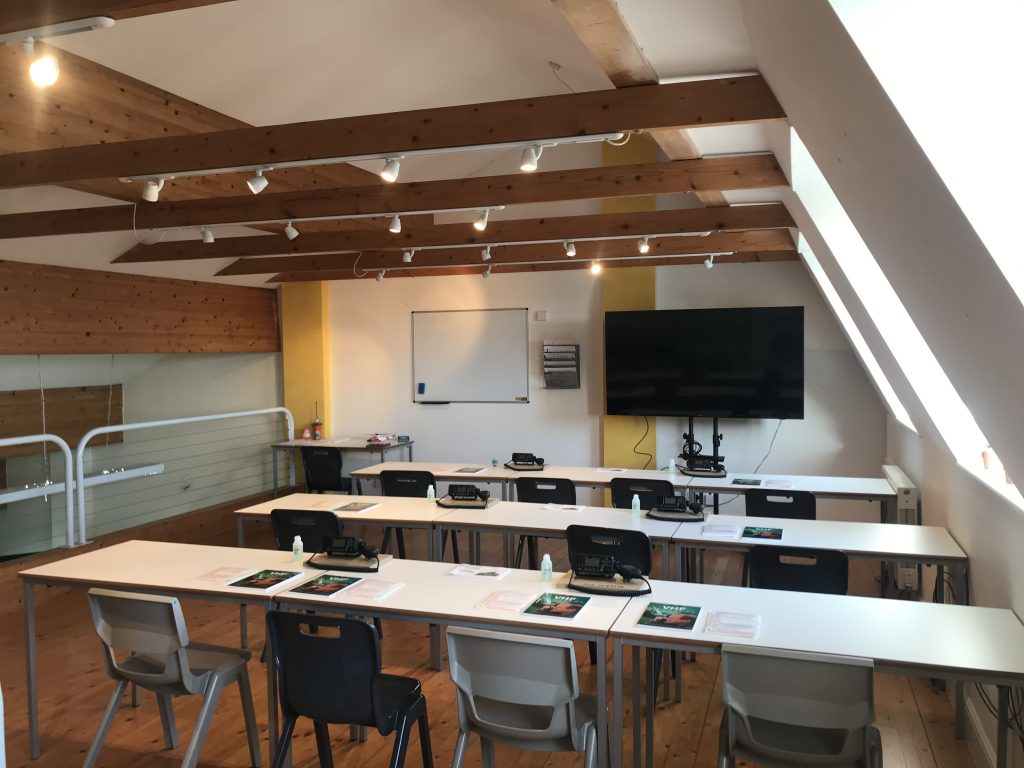 What is the RYA VHF / SRC Radio Course?
The RYA VHF / SRC Radio course is designed to give you the knowledge to use a marine VHF / SRC radio. It is followed by an exam which, as long as you pass, will give you a licence to operate a marine VHF radio. The licence is a legal requirement. This is because radio transmissions and operators fall under the official secrets act. How James Bond is that?!
Throughout the day you will get loads of practice using the radio to talk to other people. This is in a pretend environment so you can only talk to other people on the course. That means it doesn't matter if we make mistakes.
What you will learn
?️ How to talk on the radio
?️ What the correct words to use are
?️ To operate the functions and message settings
?️ How to make different calls
?️ To use the radio to get help in emergencies
?️ What other equipment makes up the radio network and how it operates
Call us on 01202 923 060 (09:00 – 16:00)
About the exam
There is an exam to sit if you want to get the licence (which is the whole point of the course) and it is split in to two parts.
The first part is a written paper which involves some written questions and some multiple choice. The second part is a practical exam during which you use the radio sets to send various messages and use the different menu options too. The exam will take about 1 hour and it is carried out at the end of the day. Expect to be finished by about 18:30 in the evening. Our VHF days are held on Sundays.
This exam is conducted by an independent examiner and there is a £65 fee to pay. This is on top of the course price as it goes directly to the RYA to pay for the admin and the licence that you will receive.
RYA VHF Radio Pre-course Learning
The radio course is an intense day and the more you can do to prepare for it the better.
The link below will take you to our online interactive radio course. You must complete this before you come to us for your classroom day.
It will give you a great foundation and set you on your way to stardom.